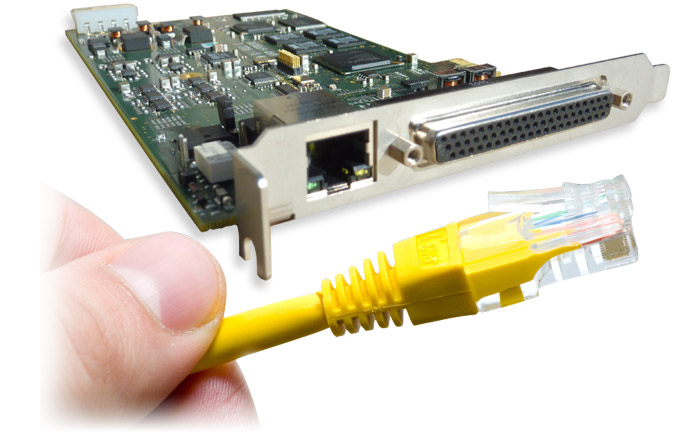 SOUND4 IP CONNECT, a solution dedicated to Dynamic Audio networking
Much more than point-to-point sound streaming…

Have a look at all the AUDIO IP solutions available… Although an essential point, none of these solutions take signal processing into account! None of them allow for synchronization... None of them offer a secure routing in the event of an IP link failure... None of them offer stream duplication without decoding and re-encoding... In many cases, the most commonly used codecs impose significant delays, up to a few seconds... Network architectures are fixed and cannot be adjusted according to the new demands of the broadcasting management...
Bandwidth repartition...
Thanks to IP Pass-Through functionality, it is possible to rebroadcast a link from a receiver without decoding and re-encoding.
This functionality is really appreciated by Braodacasters who need an important bandwidth to deliver IP to many Transmitters. Audio networking is buildable like a tree: from studio departure some links will serve 4 or 5 receivers, then each receiver will rebroadcast without decoding to 4 or 5 others receivers...
Up to 32 Links! A product scaled to exigent needs...
A SOUND4 IP Connect can handle up to 32 links, each Link can run a Single way or Duplex transmission. All links are dynamically re-assignable with link&Share protocol, there is no limitation in SOUND4 IP CONNECT...
Secure your links is an obsession for us...
In SOUND4 IP CONNECT Product, everything is done to offer you tools and functionality to secure and backup links.
Users can set a backup link is case the main one falls down. Moreover, SOUND4 IP CONNECT is the first Audio Overs IP codec which manages Fall-back links with dynamic data assignment. An example: the radio can use ADSL link for main service and IP satellite (2-way) for backup. The main advantage of 2-way sat is cost because it is usually proposed for a limited quantity of data transfer, the disadvantage is also the cost if data transfer is not managed. With SOUND4 IP CONNECT Fall-back link management, it is possible to start or stop sending data to satellite when it is needed, then the basic subscription for 2-way sat can cover a backup program for more than 20 hours per week which is largely enough!!!
Want to manage live local program in two clicks..

SOUND4 IP CONNECT allows to create a live program "in two click", to assign a group of transmitters to a particular studio, to manage an IP network through the radio automation systems…
A built-In preprocessor to optimize codec's job
As a Sound processor manufacturer, we always pay attention to levels... In SOUND4 IP CONNECT we have implemented a pre-processor to optimize levels and of course optimize codec's job.
SOUND4 IP Connect is usable in all circumstance, even for live broadcast where levels are not always correctly controlled... Of course, pre-processing is by-passable for users who don't need it!




PRODUCTS
FM/HD (in Box)
SOUND4 FIRST
FM/HD (in card)
WebRadio Streaming:
IP Codec:
Voice Processing (in Box)
SOUND4 BIG VOICE²
Voice Processing (in card)
Playout AES67 / Livewire: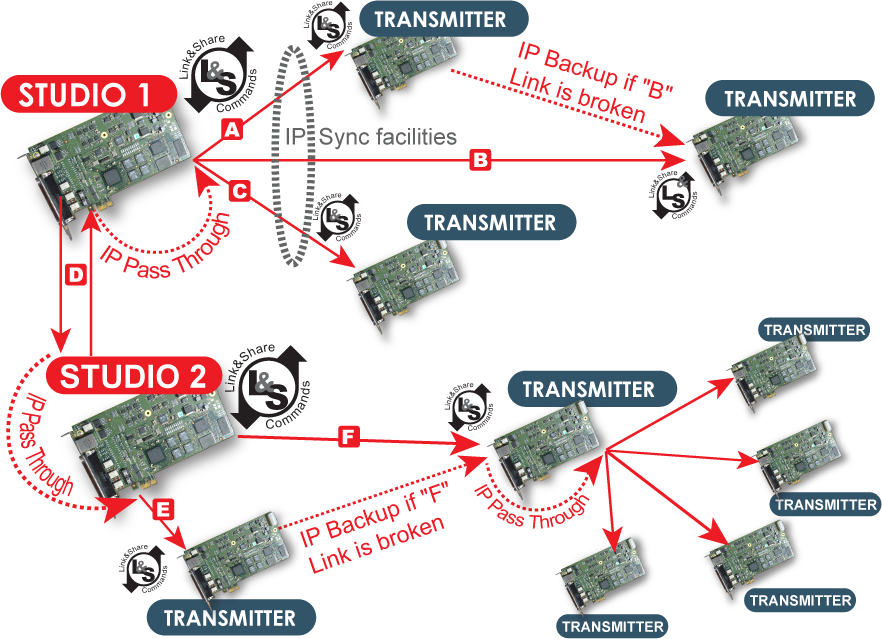 Audio IP codec for Networking Solution